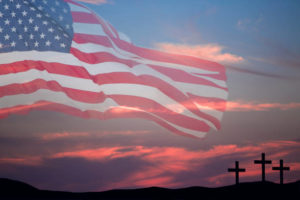 Current Message Series
"What Makes a Great Nation"
We are blessed to live in a Nation that proclaims dignity, respect, liberties and freedoms for all people. But to be a Great Nation that lives out these blessings requires two foundational elements. Come discover how we can build a Great Nation!
Come enjoy Sunday morning with us!
Children's Sunday Celebration
We had a wonderful time!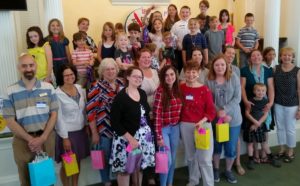 Children Sunday Preparations
Some of our children preparing to lead worship and share a message.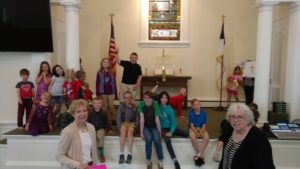 Marriage Night.
After a delicious dinner, couples laughed and strengthened marriages as we participated in a simulcast by Dr.s Les & Leslie Parrott
May 23, 2019 NHCC on our way, joining 4600 at Gill Stadium in Manchester to enjoy Crowder and hear Franklin Graham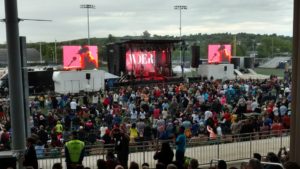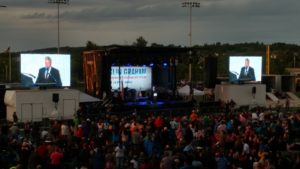 NHCC Men at Iron Sharpens Iron Conference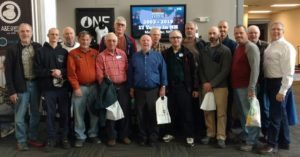 Providing Food families in the community
What an Amazing Easter Experience!
Thanks to everyone who celebrated with us!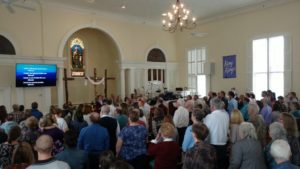 Good Friday Service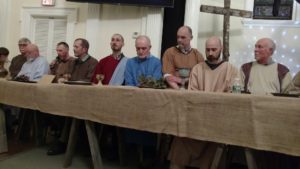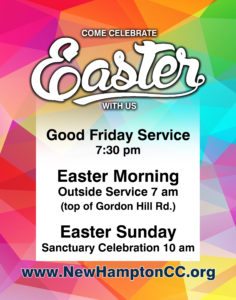 Spring Clean up !
Thanks to the everyone ( including the many who missed the photo)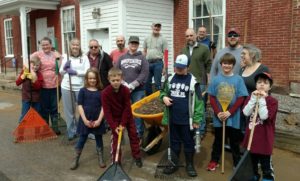 Sunday March 3, 2019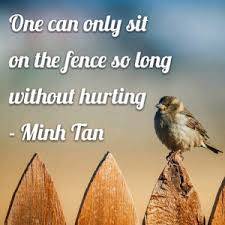 Sunday Message
"On The Fence"
Are you 'Sitting on the Fence'? Wondering which way to go, will it make a difference? From time to time, everyone finds themselves sitting on a fence wondering if we can move from despair and desperation to a place of peace, living life filled with hope.
Sunday March 3rd, you will hear one man's story of work, success, struggle and choosing to get off the fence. Come and hear this story, it will motivate you from the fence to living life abundantly. You will never be the same!
Come see why so many enjoy gathering on Sunday 10 am.
——————————————————–
Come Join us for Candlelight
Christmas Eve 7:30 PM

Come Celebrate Christmas with us !
Sunday's 10 am
Sunday September 16th begins
New Season at NHCC !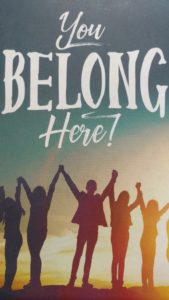 Engaging Children's program
New Message Series
Life Groups
Come Join us
Sunday September 9
NHCC Celebrated Baptisms

We are so proud of these guys!
Of course everyone enjoyed the cookout at the lake!
NHCC Supports Community School Students
We Love our Community !
Providing 21 School Backpacks, including school supplies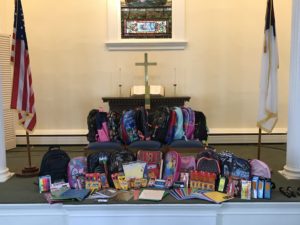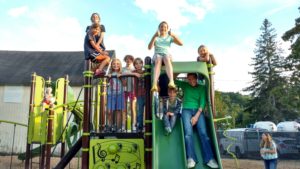 Summer was So much FUN!!
Sunday June 17 Father's Day, Let our children serve you breakfast from 8:30 – 9:15am.

Worship will focus on how NHCC is "Making a Difference" highlighting the variety and global impact of NHCC's missions ministry.

June 24th Worship Message will continue the "Next Step" Series giving you a simple question that can empower and enrich relationships, especially if you are a leader.
Sunday July 8th at 10 am worship, we welcome the "Ugandan Kids Choir". Invite everyone you know to experience these inspirational children from Africa!
What does white water rafting have to do with us?
Sunday June 10th is Children's Sunday !
Oh the lessons to be learned on the river!
Our children have an answer !
During Sunday morning worship
our children will share a skit and music
Come and see why so many people gather Sunday morning at NHCC.
Join us Sunday at 10 am, you will never be the same!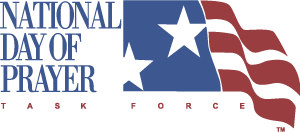 Join us as we Participate in the National Day of Prayer
Night of Worship and Prayer
Thursday May 3rd at 7-8:30 pm.
Why? To Mobilize prayer for our country, community, families and individuals.
Where? New Hampton Community Church, Main St. New Hampton NH 03256
Good Friday Service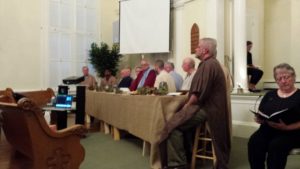 7:30 pm Friday March 30.
Easter Celebration
Sunday April 1 10 am

Sunrise Service:
Sunday 7 am at the top of Gordon Hill Rd, New Hampton.
Celebrate Christmas with us !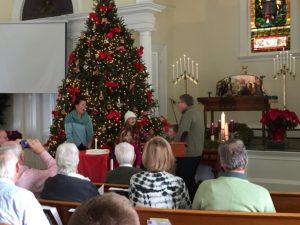 Sunday Worship 10 am
Christmas Eve Celebration 7:30 PM
————————————————————————————-
Mission Trip 2017
Rivas Nicaragua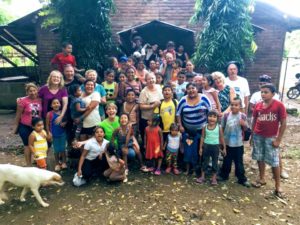 This is a picture of us with our new Friends in Rivas Nicaragua ! New Hampton Community Church's Mission Trip Team was in Nicaragua over Thanksgiving. Our church financed and we began construction of a kitchen at a community center. The center serves 125 daily, mostly children, whose parents primarily 'recycle' (meaning they dig stuff out of the dump to earn enough) to provide food for their families. We began construction for the center's new kitchen which will be completed next week. The center serves a meal five days a week so the children (40 – 60 a day), have a decent meal. The center is also working with parents to help them learn trades to provide income, as well as working with the children to further their education. We worked hard and we played hard. It was an honor to serve. We had a great time !
Praise God for how He is using NHCC to improve lives!
————————————————————————————
Dinner & Movie !
Saturday October 21st
Dinner* at 6 pm
reserve your dinner today ! call 744-8252
Movie at 7 pm
*dinner reservations are requested so adequate food is prepared
———————————————————————————–
NHCC is Sponsoring
Grief Share
If you are dealing with significant loss, we can help !
This grief support group helps you in your journey from mourning to Joy. Grief Share meets weekly. You will come to see your group as an 'oasis' in your journey through grief. The key parts to Grief share experience are; a video seminar, support group and a workbook.
email or phone NHCC for information, or learn more about Grief Share at www.grieftshare.org
———————————————————————————–
Supporting Hurricane Victims
Sunday Sept. 17 & 24th you will have opportunity to make donations to help victims of hurricane.
NHCC is partnering with World Vision, who has people on the ground in impacted areas. World Vision is distributing needed goods, with more supplies on the way. Listen Sunday for our Missions Team Matching gift, a great opportunity to double your gift!
Tacos for Texas !
Following Sunday's worship(9/4), we will have fresh made tacos available. Donations will support storm victims in Texas and Louisiana. For those who desire, we will also receive donations for hurricane disaster relief.
———————————————————————————-
We held Worship on Newfound Lake.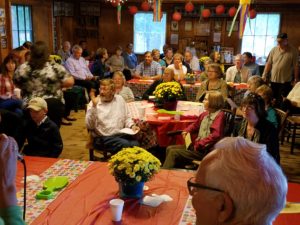 We had big crowd and an amazing time !
Thanks to all the people who made
worship and our picnic a wonderful time.
Our children are learning to care for others and themselves.
Our children planted a garden.
The proceeds will support those in need.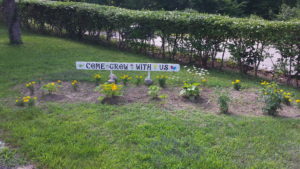 Children's Sunday 2017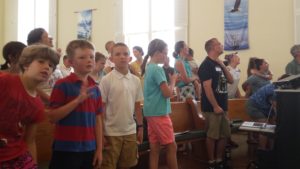 New Hampton Community Church Family donated food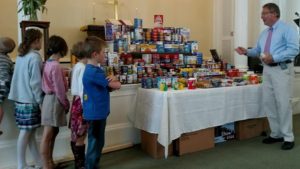 Supporting our Local Food Pantry, Bristol Community Services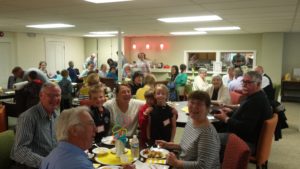 Happy Mother's Day !!
On Mother's Day, our 4th – 6th grade Group honored Mother's by serving breakfast to them
(and everyone who came to enjoy breakfast together!)
Great Fun !
Thanks to our children !
Great job from a great group of children!
Good Friday & Easter were Fabulous Celebrations !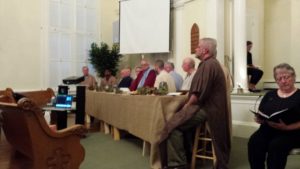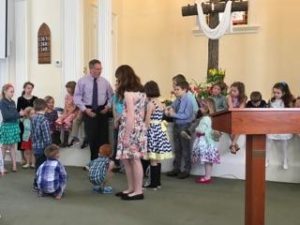 Dave Ramsey's "Financial Peace University"
Friday Nights March 17- May 19
Dave Ramsey, Radio show host and best-selling author says,
"You work too hard to get to the end of your life and have nothing to show for it!"
This is the money class that will change your life! You can take control of your money!
This class will teach you how to become debt free, prepare for the future, and create a budget that actually works for you and your spouse.
Real results for real people.
Call 744-8252 for more information or visit Dave Ramsey's website
Dinner & a Movie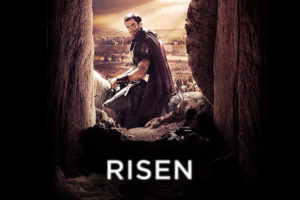 Uncover the Mystery That Changed the Course of History
Experience the Resurrection in a way like never before!
Join us for Dinner & a Movie
Saturday April 8th
RISEN – is an Epic Biblical story of the Resurrection as told through the eyes A powerful Roman military Leader, a non- believer who is tasked with solving the mystery of what happened to Jesus after the crucifixion.
Risen ~ the Movie begins at 7 PM
Dinner 6 PM reservations are required only for dinner by Monday April 3rd 744-8252 nhccnh@metrocast.net
This is a Free event ~ NHCC is sponsoring this event
Grief Share:
It hurts to lose someone. Find help at Grief Share.
Grief Share
is a friendly, caring group of people who will walk alongside you through one of life's most difficult experiences. You don't have to go through the grieving process alone.
Tuesdays — 6:30-8:00 PM
Contact the Church Office – 744-8252 or e mail
Life Groups
Interested in connecting for conversation while building a healthier lifestyle? Sign up for a Life Group! "Life Groups"are small groups that meet various days, times and locations for connection and to talk about around a variety of topics. For instance, everything has a starting point including exploring faith.
We have multiple Life Groups meeting throughout the week at various times and locations.
Contact Mike Lannon, Director of Group Life
Children's Groups
Our
Nursery group
is in full swing ! Our smallest are engaged while learning through play, stories and activity providing parents & grandparents freedom to participate in worship.
Each Sunday
Children meet in Groups
learning by creating, by interaction with each other and the teacher.
Our children are enjoying a great season, filled with laughter and learning!
Dave Ramsey's "Legacy Journey"
Sunday's Jan. 8 – March 5th
The Legacy Journey is designed for individuals who are building wealth to make a difference in the world. They are committed to living and leaving a legacy. Contact the church office for more information
Mission Trips
In May several Teams will be assisting a number of local shelters by doing clean up, painting and repair to the shelters .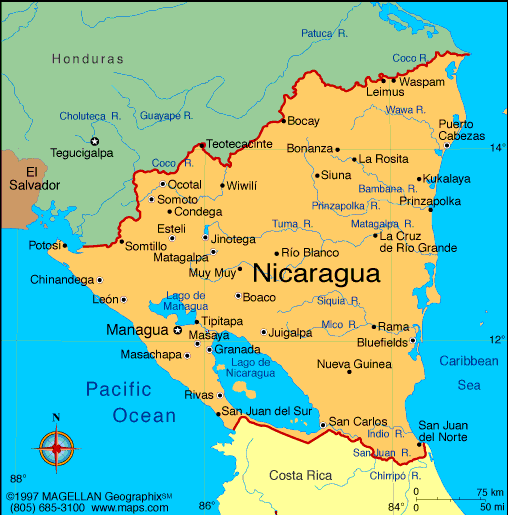 Planning has begun for our 2017 Mission Trip to Nicaragua!
Stay connected for more information!
Thanksgiving 2015 mission trip to Nicaragua was a successful trip. We worked at a school, visited an orphanage and a school for children living in the dump. Our hearts and minds were changed by being hands and feet of Christ across the globe.
In 2013 Thanksgiving was a little different for eight of our church family members. On November 25, our team departed New Hampshire to Nicaragua for a one week to help with a construction phase of the Nicaragua Christian Academy's Matagalpa campus, three hours east of the capital city of Managua. This was the second time that a team from New Hampton Community Church has worked in Nicaragua.
Upon arriving, the team drove three hours uphill to Matagalpa, the heart of Nicaragua's coffee industry. Once at the school, they began priming and painting the gray concrete walls of the new classrooms completing 90% of the 7000 ft job. The teachers who saw the transformation were inspired to see a bright white building ready for students, instead of a hollow gray construction site. Some of the 6th and 7th grade students and most of the dozen or so faculty joined the team to paint one day. This made for many wonderful connections between the New Hampshire team and the Nicaraguan locals.
The team worked hard and made time to take in some of the local community, going to a local market and visiting a local family. One highlight of the "tourist" time was a horseback ride along a ridgeline of three volcanoes, one of which is still active and erupted only 18 months before the visit.

We had a Joyful Candlelight Christmas Eve
and enjoyable Christmas Day Celebration